Homemade Old Bay Potato Chips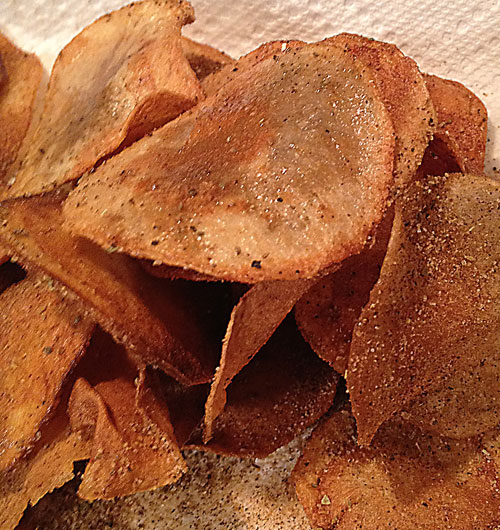 Circa 1975, my mom use to make homemade potato chips. Oh! All I can remember is that I loved those chips. I think that's why I'm so addicted to potato chips. I hate to admit it, but you really can't eat just one.
To go with our Tuna Melt Muffins, I decided to make Old Bay chips. It is a perfect side dish for these muffins, and so easy.
You'll need
Potatoes
Vegetable oil
A brown paper bag
An Aluminum Foil Bag (for storage)
Let's get started…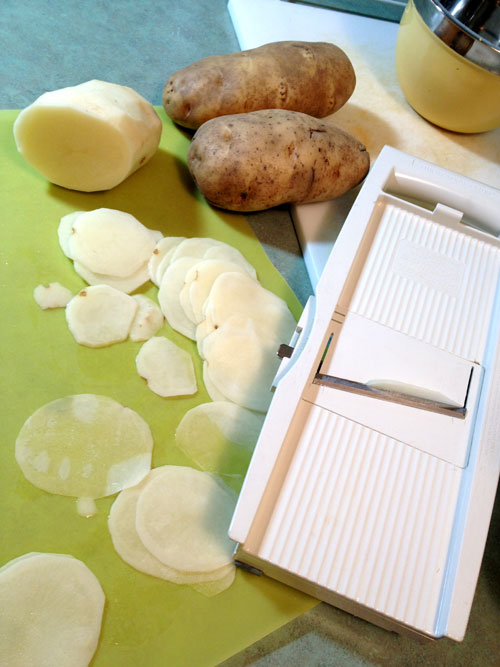 Slice up as many potatoes as you wish. One large baking potato makes one bag of chips.
I use a mandoline slicer to help get the slices nice and thin.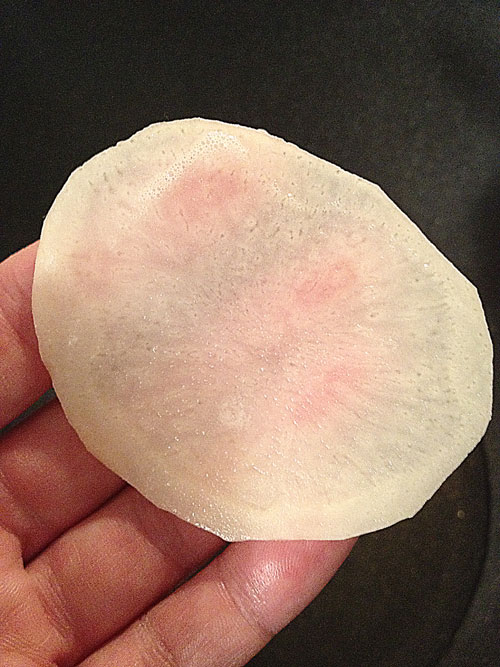 You want to make sure the potato is slightly transparent.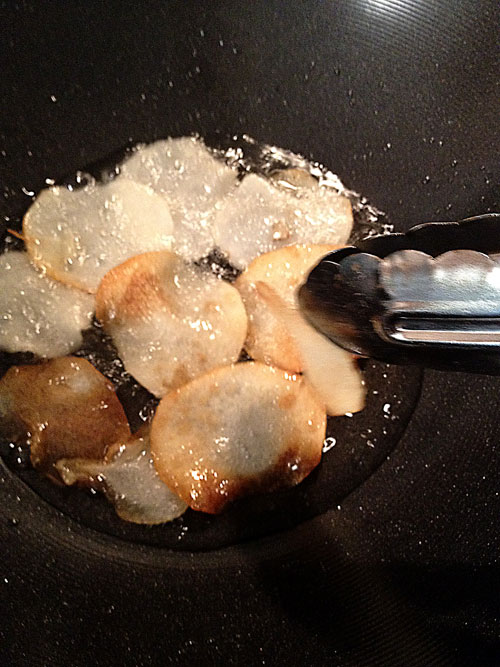 Heat a small amount of oil over medium to high heat. I used a Wok which cooks food faster. You need to watch it carefully, flipping each slice constantly.
Once the slice is crisp and brown on both sides remove from the oil, and add it straight to your brown paper bag.
Sprinkle in Old Bay to the bag, close it and toss it. Check your chips to make sure the seasoning is nicely distributed. It doesn't have to be perfect. If you want more Old Bay, add it. I just love Old Bay. It's great for seafood dishes. Nom!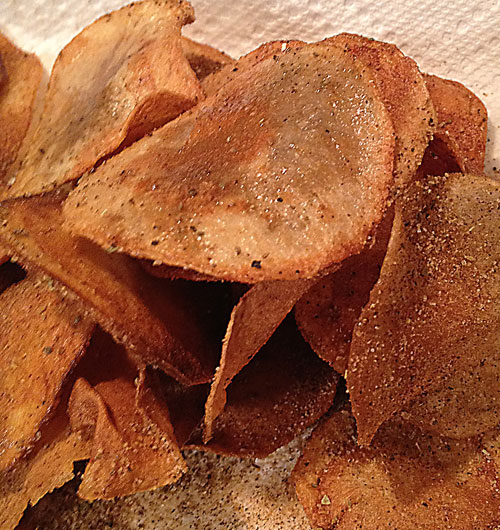 You can add any seasoning you like. Very easy, and Oh! so good.
The best freshness is when you make and serve. However, if you want to make a lot for leftovers, I recommend you store in a foil bag. It helps keep the chips crisp.
What's your favorite flavor of chips? Let me know because this girl likes to eat.
Thanks for reading.

Related posts: