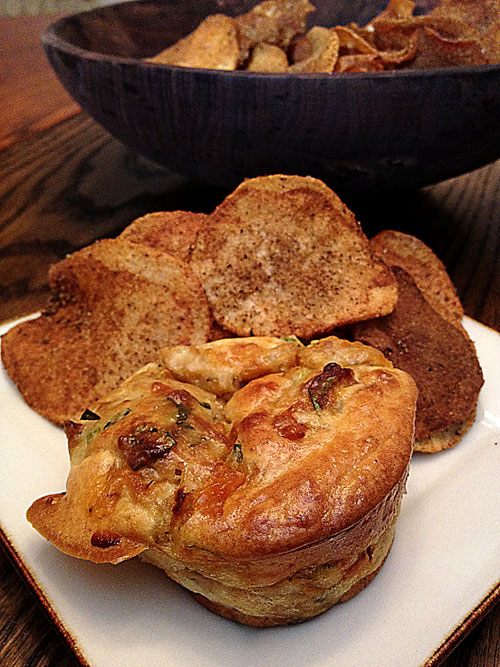 This little bad boy is a spin off to the Ranchero Chicken Muffins I made last week.
I'm not a big tuna-in-a-can kind of girl, or Tuna Melts for that matter. However, I had a few cans in the cupboard and thought, "Perhaps if I do something like the Ranchero Chicken, I might like it?" So I did.
I went around asking a few friends, "What do you like in your Tuna Melt?" I picked a few items I would like, and that would hide the flavor of the canned tuna. =)
You'll Need
3 (5 oz.) Cans of Chunk Light StarKist Tuna (in water)
1 Cup sweet onion
2 Celery ribs
1/4 Cup green olives
1/3 Cup roasted red peppers (from a jar)
1/2 Cup of parsley
3 Tablespoons of melted butter
2 Cups of sharp cheddar cheese (shredded)
Sea salt and pepper to taste
For the Batter
For the batter
1/2 cup milk
2 eggs
1/2 cup of Bisquick
Let's get started…
Preheat oven to 375.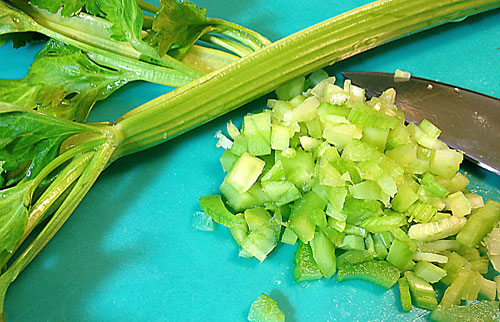 Dice up the celery. Toss it in a mixing bowl.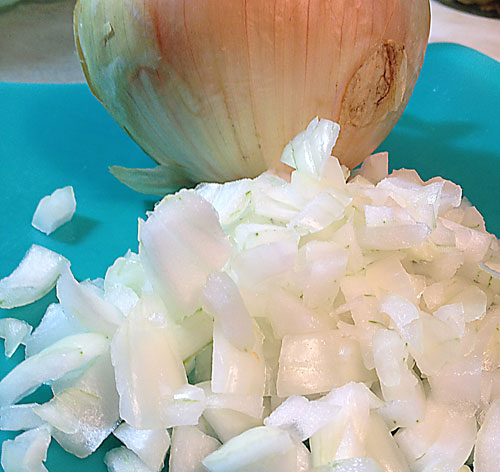 Dice up the onion. Toss it in a mixing bowl.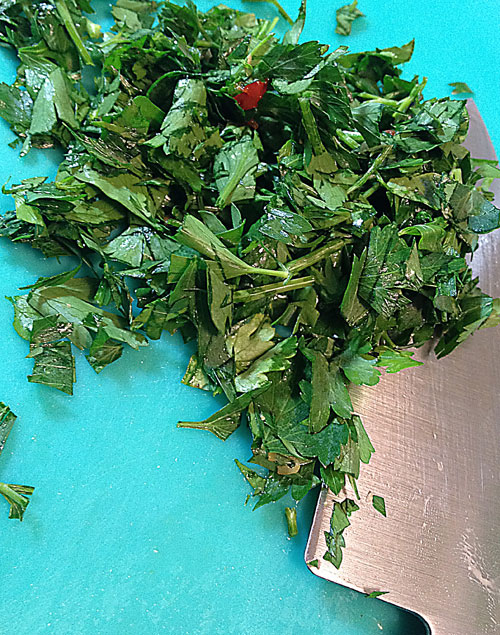 Continue to dice up the parsley, green olives, roasted red pepper. Toss it in a mixing bowl.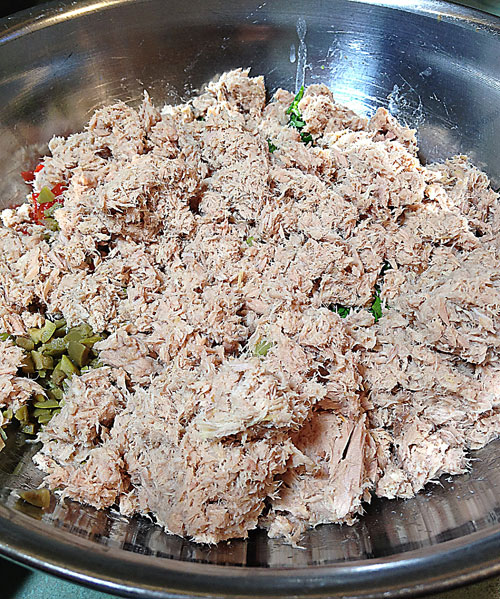 Drain your tuna. You want to make sure all the water is out. Squeeze the excess water out with your hands making sure the tuna is dry. Toss it in the mixing bowl.
Pour the melted butter on top, and mix the ingredients together with your hands. I love using my hands because it reminds me of when I was small making mud pies. Only I didn't find those so yummy.

Same theory as the Ranchero Chicken Muffins. I used a silicone muffin pan. LOVE it! If you use a tin pan, you'll need to use cooking spray.
Pour a tablespoon of the batter into each muffin cup. Then place about two tablespoons of the chicken mixture in each cup. Then spoon over the mixture two tablespoons of the batter as demonstrated above.
Bake for 45 minutes, or until the top of the muffin is nice and golden. Let cool for 5 minutes before removing.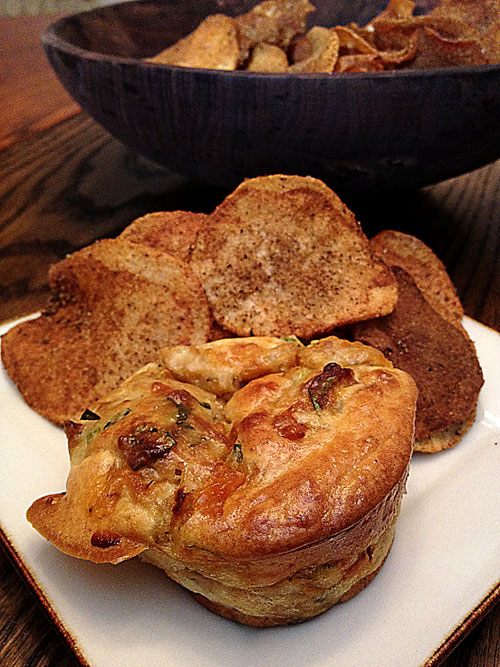 Serve with Tabasco sauce, and chips.
I made homemade Old Bay Potato Chips. Check it out.
Do you have any cool ideas for me to try? Let me know because this girl likes to eat.
Thanks for reading.


Related posts: