Meat and Potatoes Pittsburgh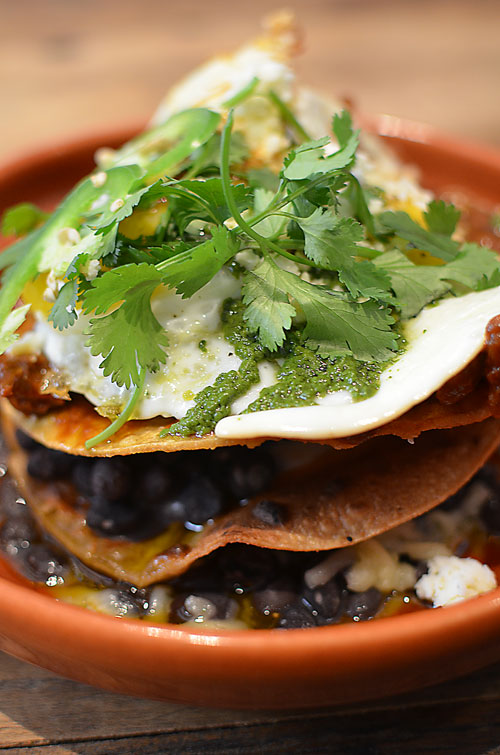 Our first pleasure of eating at Meat and Potatoes was when it first opened last year. It is one of our favorite places in the city of Pittsburgh. In fact, its made our Pittsburgh Favorite list.
About Meat and Potatoes
Owner, Chef Richard Deshantz also owns Nine on Nine in Pittsburgh. – On our Bucket List.
Chef Richards' favorite type of food is simple and approachable; it is the type of food that a chef would eat after a busy day at work. Meat & Potatoes, Pittsburgh's first gastropub, was born in the spring of 2011.
Meat and Potatoes is located at 649 Penn Avenue in the heart of the Cultural District, neighboring the Benedum Center and Heinz Hall. Make plans to visit before, or after, your show.
Let's go in…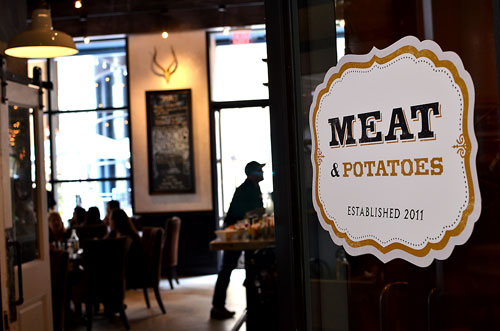 The atmosphere is country-contemporary.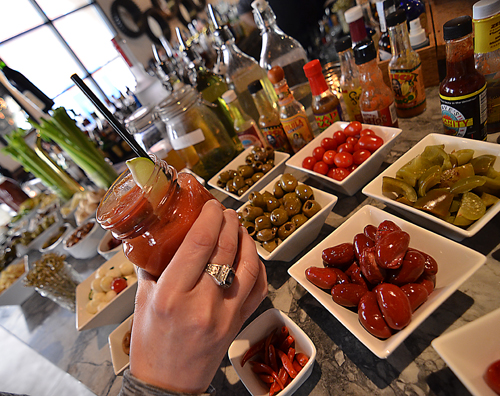 The make-your-own Bloody Mary Bar. This is available during Brunch. You choose your vodka, and add whatever your heart desires. Mine was bacon fused vodka adding in horseradish, roasted red peppers, garlic and garnished with olives. Though, Glen and my sister ate my olives.
This is very cool and clever.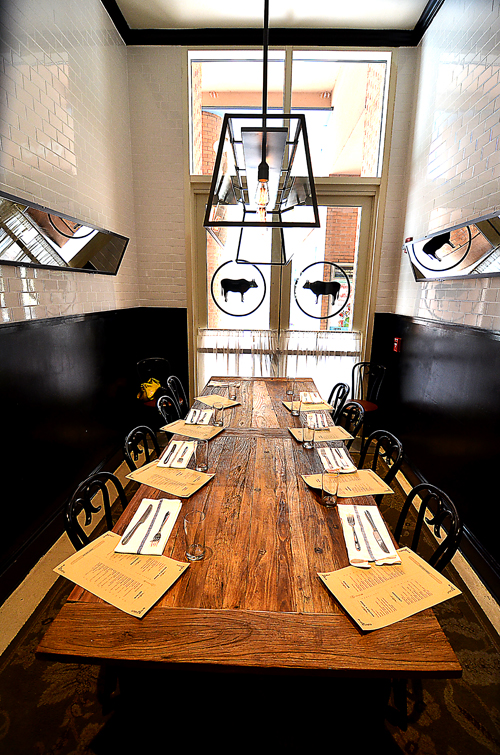 Because we had eight people in our reservation, they sat us in their very quaint, private room. You need to make reservations by calling 412.325.7007.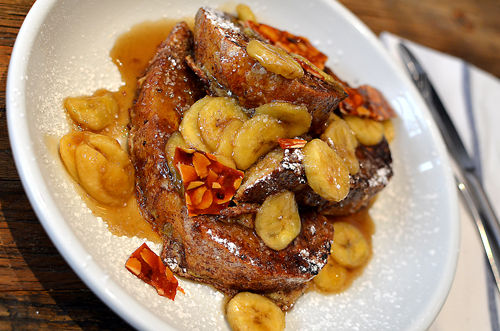 The Banana Foster. Perfect. I'm not a fan of bananas, but this dish just has a subtle taste of banana. It's a perfect balance of flavors. Blown-away.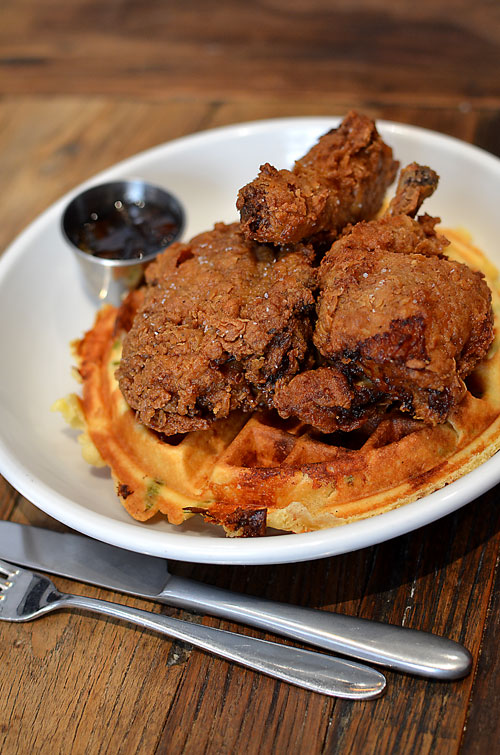 Friend Chicken and Waffles seem to be a trend in Pittsburgh lately. This is the best in town! The waffles are fused with jalapenos. The chicken is a perfect mix from the crunchy breading to the mouthwatering juices. A must try.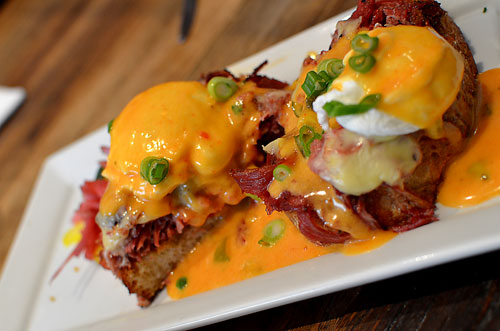 Their version of Eggs Benedict is topped with corn beef. It is by far the best Eggs Benedict I've ever tried.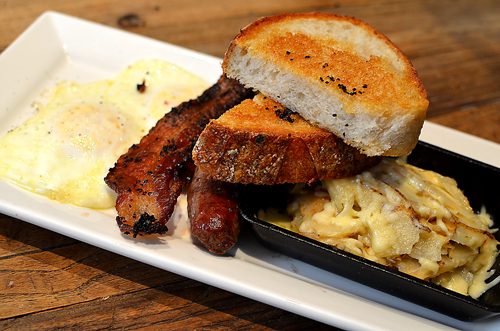 Your basic eggs and sausage with fried potatoes. I love the cured meats and the potatoes were perfectly cooked with light butter and onions.
From the bun to the burger topped with an egg, it is a scrumptious burger indeed.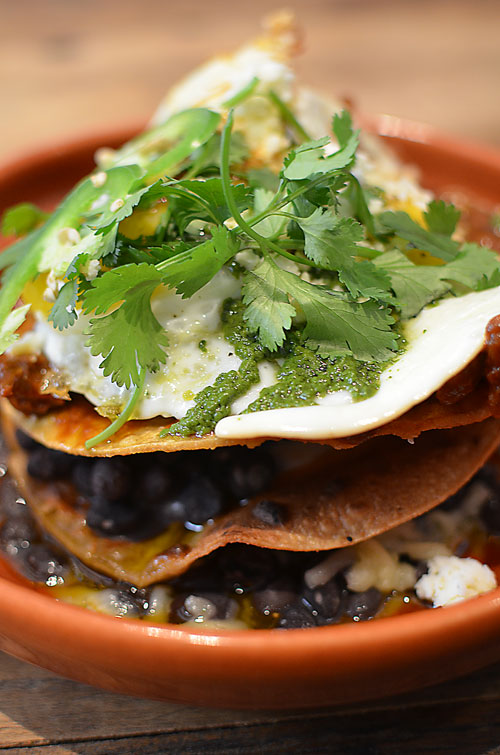 Huevos Rancheros. All I can say about this is that you need to get there and try it. Moan-worthy.
Meat and Potatoes have four menus. Brunch, Lunch, Dinner and Libations. From the service and the experience, to the talented and creative chefs, this makes it one of my favorite places in Pittsburgh.
Get there!

Related posts: