Caramelized Lace – For any dessert!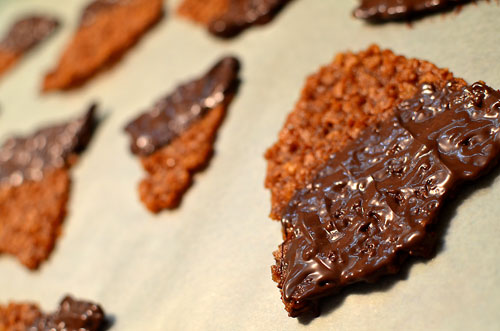 For my Mother's Day dinner, I served baby back ribs and shrimp scampi along with this sweet delight for dessert.
This idea came to me when I heard the story of Glen and his mom loving a dessert, they once shared, with a crunchy lace topping. They tried to explain it several times to me, but I turned to a friend for advice. It's not exactly what they once shared, but I'm told it's pretty close.
I wasn't sure what to call it because you can use it in many dessert recipes. It is definitely caramelized and has a lace texture to it. So, as clever as I am (haha), I'm calling it caramelized lace.
Let's get started…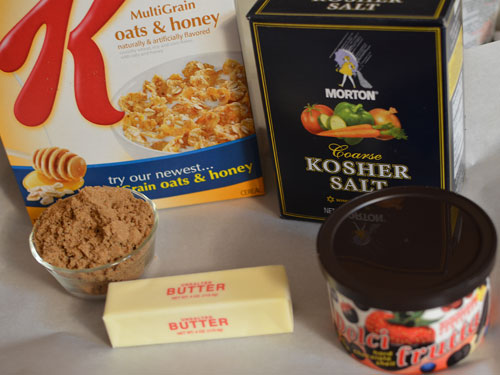 You'll Need:
4 3/4 cup of Special K Oats and Honey
1/4 cup of dark brown sugar
1 stick of unsalted butter (do not use salted butter)
A small pinch of kosher salt
2 container of Dolci Frutta (sold with four small containers)
Parchment paper
To Do…
Preheat oven to 275.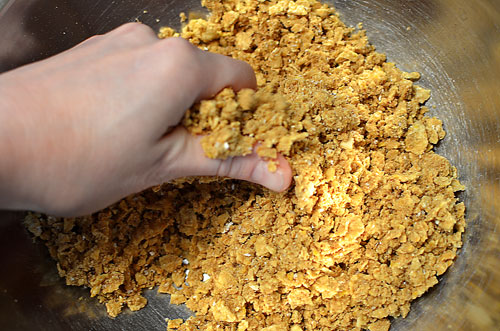 Gently crumble cereal in a mixing bowl.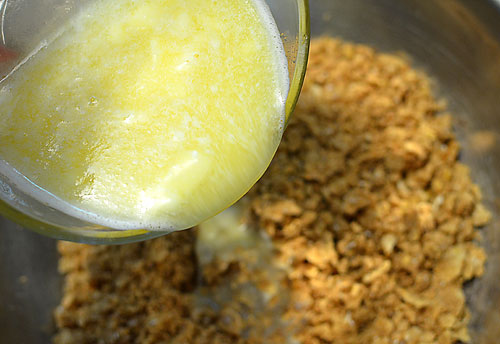 Toss in your brown sugar, salt and melted butter. Mix it all together.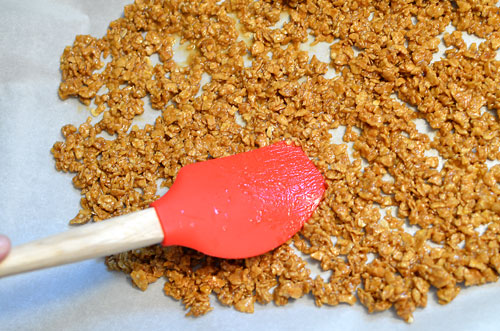 Place the parchment paper over a cookie sheet. The mixture will stick to your pan if you do not use parchment paper. Trust me. I learned the hard way.
Spread the yummy mixture over it. Don't worry if it doesn't spread out evenly. – As it cooks, the butter will do that for you.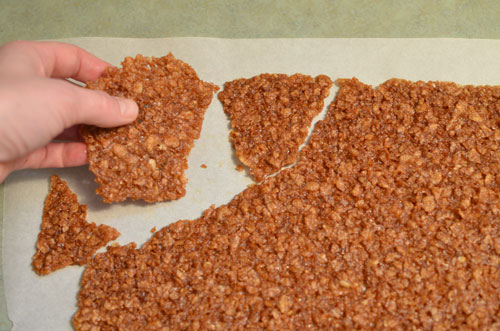 Cook for 15 minutes. Once cooled, you can start to pinch off chunks.
You can serve it this way, or…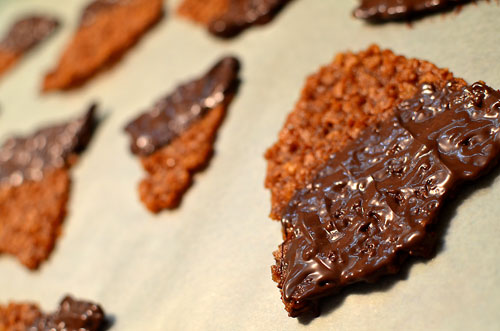 I loved dunking it in dark chocolate, but it's not necessary. The caramelized lace can stand alone.
Glen found Dolci Frutta at Sam's Club. It's advertised to use on fruit, but I thought why not add it to the lace. Just follow the instructions on the box. Hint: You have too work fast, it hardens quickly.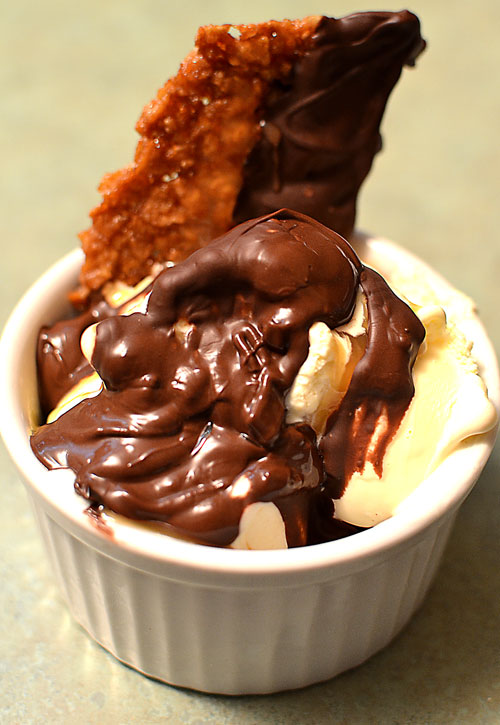 Crumble a few pieces of the lace in the bottom of your serving dish then top with ice cream. I served it with Breyers Pure Vanilla ice cream. Heat another Dolci Frutta and drizzle a spoon full over the ice cream. The chocolate will harden even faster over the coldness of the ice cream. Add in your caramelized lace.
It's a sweet and salty dessert. Tastes like chocolate caramel turtles. Enjoy!
Any cool tricks or recipes you want to share? Let me know because this girl likes to eat.

Related posts: