The foundation of my recipe was inspired by Tablespoon.com. They always have cool ideas, and I love this recipe. I used Tablespoon's Mini Tex-Mex Chicken and Cheese Pies as a foundation, but of course, I made my own version.
You'll need
2 (13 oz.) cans of Chicken, drained
1 1/2 cups of shredded Low-Fat Monterey Jack Cheese
1 (4.5 oz.) can of Green Chilies
1/4 cup of low-fat Hidden Valley's Buttermilk Ranch Dressing
1/4 cup of cilantro
1 green onion, finely chopped
1/2 of lime juice, freshly squeezed
For the batter
1/2 cup milk
2 eggs
1/2 cup of Bisquick
Let's get started…
Preheat the oven to 375.
Using your hands mix together the chicken, cheese, chilies, ranch dressing, cilantro, onion and lime juice.
In another bowl, whisk together the batter.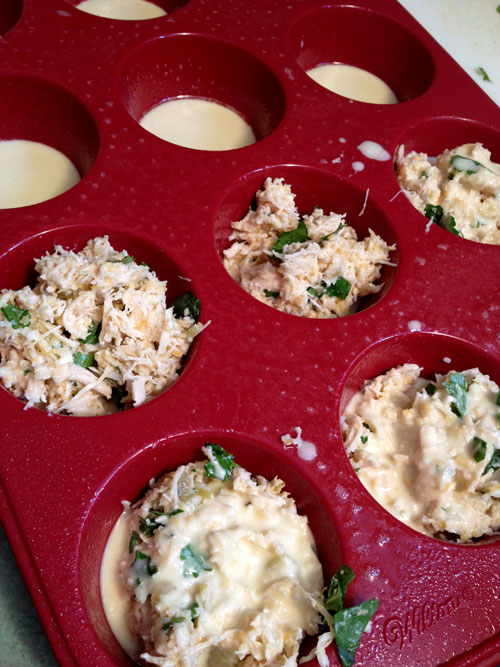 I used a silicone muffin pan. LOVE it! If you use a tin pan, you'll need to use cooking spray.
Pour a tablespoon of the batter into each muffin cup. Then place about two tablespoons of the chicken mixture in each cup. Then spoon over the mixture two tablespoons of the batter as demonstrated above.
Bake for 40-45 minutes, or until a toothpick is clean when inserted.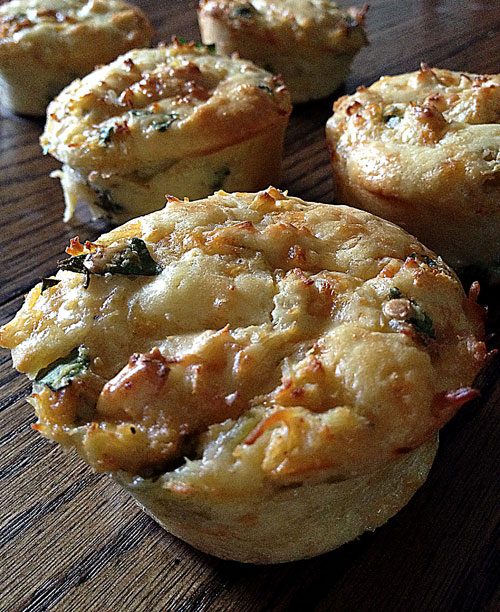 Serve it with salsa, sour cream, or ranch dressing for dipping.
I'm also making a Tuna Melt version with homemade potato chips using Old Bay seasoning. Yummy!
These yummy muffins freeze and reheat well. – Great for grab and go lunches.
Let me know what you think because this girl likes to eat.