What a great way to spend your Sunday. Making a roast fills your house with all kinds of yummy goodness. I make roasts just about every Sunday. I try and use different recipes, so the more I post, the more recipes I'll use.
This time, I used a garlic and rosemary rub. Very simple. Just crush some garlic and rosemary together. Mix it in with a small amount of EVOO (about two tablespoons), and add a little sea salt and ground pepper. Let it sit for a few hours or overnight.
Preheat oven to 375. Heat a little EVOO in a dutch oven. Brown your meat until the skin is crispy. Turning it over to get each side. Put into the oven for 40 – 50 minutes depending on how well you like it. I like it medium-rare (about 125 degrees). I use a meat thermometer. It's essential to cooking perfect meat.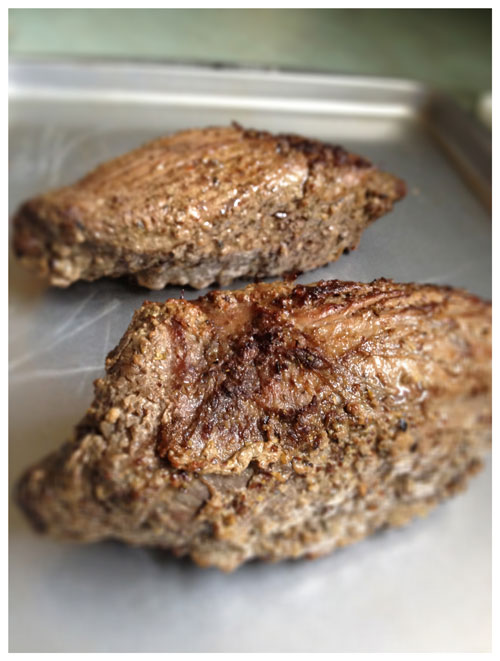 I put the roasts on a baking sheet and let them rest for about 15 minutes. While it rests, I steam my vegetables and cook my rice pilaf.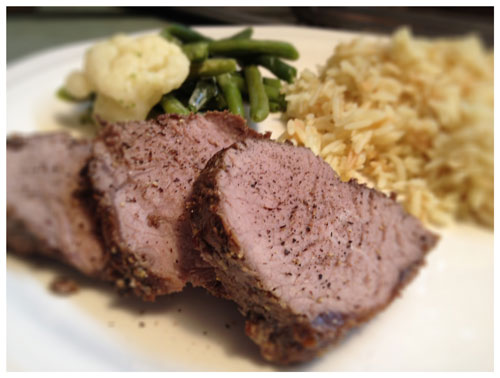 I slice the roast at an angle. About three slices equals 3 ounces and 175 calories.
Secret ingredient: Pair this tenderloin with a Brown Ale. I love Newcastle Brown.
Please share your ideas because this girl likes to eat.

Related posts: