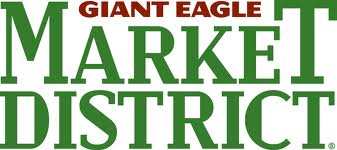 Pittsburgh's Big Bird (aka Giant Eagle) made national news on CBS Sunday Morning News. The morning commentary was about Taste Test Markets. Now, there's my calling – Official Taste Tester.
Columbus, OH is considered the nations central test market. Several restaurants in the area test their new food ideas in the area. Who knew Columbus had great taste? Sorry Columbus, I don't mean to knock you, but I'm from Pittsburgh. A little rivalry doesn't hurt anyone.
Anyway, Giant Eagle's Market District was mentioned using the Columbus location "as a lab for things like nutrition labeling and frequent shopper perks." I haven't been to the Columbus location, but I have frequent Market District's. I love it. Especially, since I do a lot of cooking, and I'm always looking for unique ingredients. Giant Eagle senior vice president Brett Merrell said, "You can find cactus in the endless produce section. The butcher shop has every kind of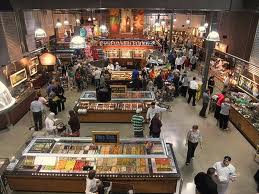 meat, including rattlesnake and python." I have not had to go to a specialty store, trying to find an odd spice, now having a Market District near me.
After watching the morning show, I did a little research on Market District in Robinson. Looks like they have cooking classes run by Chef Keira, on the second floor of this store. You can participate in hands-on courses, or sit back and watch the show. This is something that I'm going to try with my friends.
In the end, CBS Sunday Morning News dubbed Giant Eagle Market District, "the mother of all grocery stores.", but you'll always be Big Bird to me.

Related posts: