If you don't know, I'm a bunny lover. There is nothing yummier than a big ole chocolate bunny, but I'm also fond of the furry, breathing kind. I've been raising domestic rabbits for 12 years, and they bring such joy to our life.
Because I adore these misunderstood animals, I need to address a big problem this time of year…
It's where people go out and buy real rabbits for gifts because their kids beg and plead, "Mommy, please can I have a bunny?" This is a big decision that should be considered by all those taking part in the much love and care they need.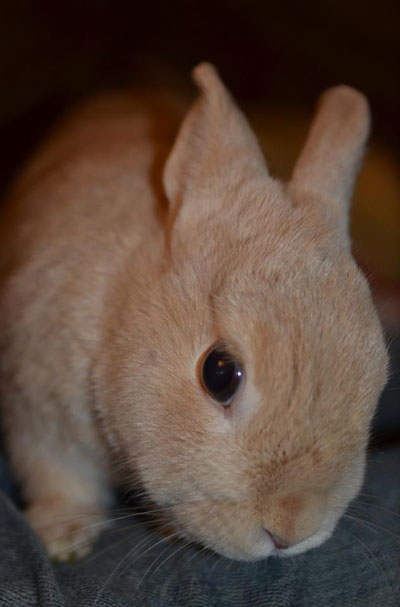 Shortly after Easter shelters are over run with unwanted rabbits. Hundreds of rabbits die because people did not realize how much work it takes. Many people toss them outside. Domestic rabbits can not survive outside.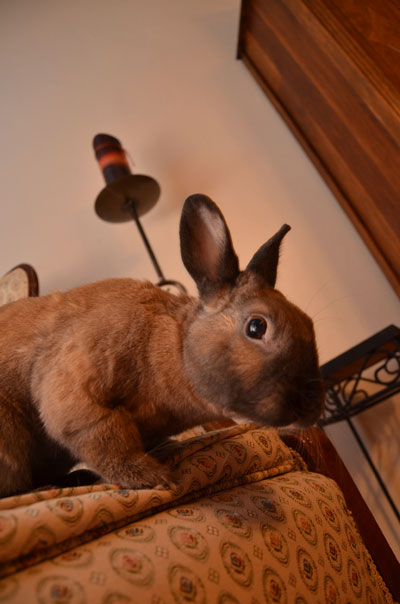 Bunnies make great indoor pets, but I urge you to read Make Mine Chocolate! before you buy one as a pet.
Their mission:
Rabbits are a familiar symbol of the Easter holiday. In the days leading up to it, they appear on television commercials and packages of candy, and stores are filled with stuffed rabbits. It is no surprise that children beg their parents for a bunny of their own. Ill-prepared to care for these unique creatures, their "owners" often quickly tire of them. In the months following Easter, local humane societies and rabbit rescues are flooded with rabbits, former Easter gifts whose "owners" no longer want them. The unlucky ones are dumped outside where predators, cars, illness, and injury virtually guarantee an early death.

In 2002, in an attempt to address the problem, the Columbus House Rabbit Society began a campaign to educate the public on the realities of living with a rabbit, and to discourage giving live rabbits as Easter gifts. Using ceramic pins in the form of chocolate bunnies as the symbol, the campaign's goal is to spread the message that rabbits should not be casually acquired and to educate the public about the special needs of these often-fragile creatures. The pins serve as conversation starters. Comments about the pin provide the wearer the opportunity to share our message with the general public. These informal conversations are supported by a card that is distributed with each pin, and by business cards that can be handed out to interested parties. Both the pin card and the business card list important facts that should be considered before bringing a rabbit into the home. Our goal is to educate the public of the challenges of properly caring for rabbits and to encourage them to purchase chocolate Easter bunnies (or stuffed toy animals) rather than live rabbits.
Help spread the word. Thank you.

Related posts: