WOW your friends with this cool and easy dip. It's awesome for picnics.
This yummy idea was inspired by, Monica Sieber from Pittsburgh, PA. Thanks girl. We love it!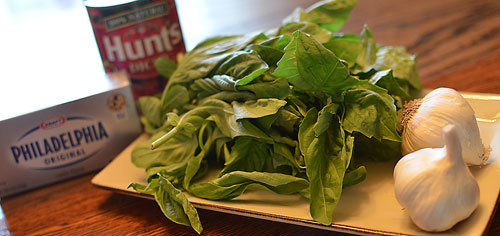 You'll Need:
3 (14.5 oz.) cans of diced tomatoes
2 (8 oz.) bricks of cream cheese
8-10 garlic gloves, crushed
1 cup of fresh basil, chopped
2 Tablespoons of balsamic glaze
3 Tablespoons of extra virgin olive oil
Sea salt and pepper
Let's get started…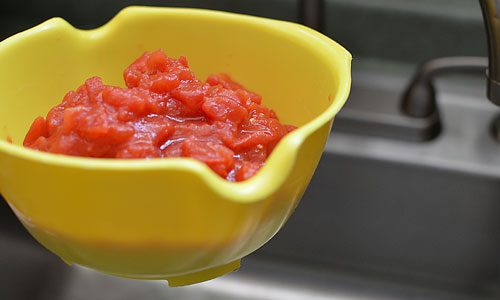 Slightly drain the diced tomatoes.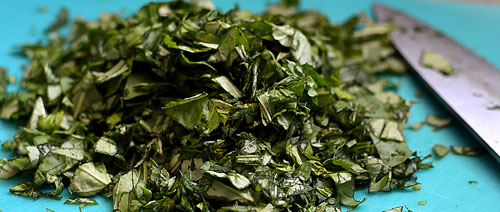 Chop up the basil. I just love chopping fresh herbs. It makes our house smell so divine. Even our bunnies come running out to the kitchen to see what I'm making.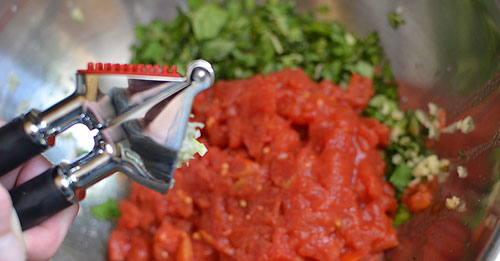 In a large bowl, toss in the tomatoes, basil and crushed garlic.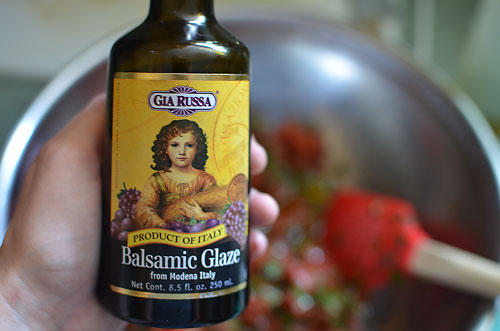 Add in the balsamic glaze and olive oil. Season with some sea salt and fresh ground pepper and mix.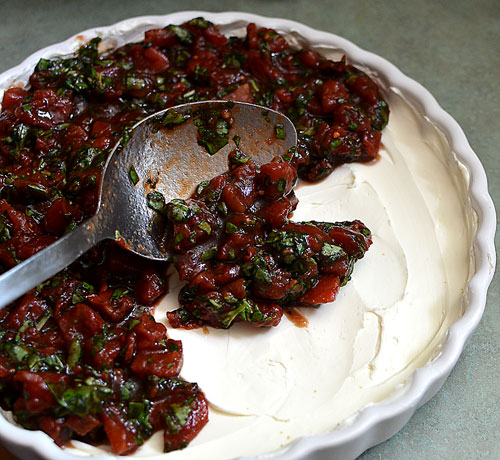 Spread the cream cheese over the bottom of an eight inch round dish, or any type of shallow serving platter. Pour your mixture over the top of the cream cheese.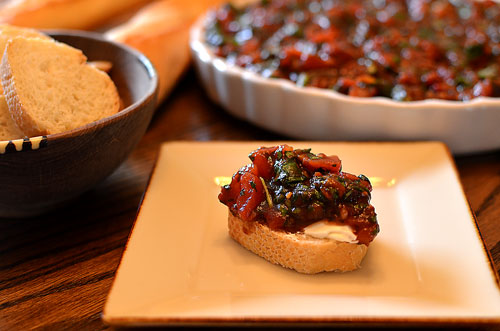 Slice down a baguette loaf. No need to toast the bread or bake the dip. It's ready.
Hint: This dip tastes better the longer it sits, so you can prepare it the night before.
YUMMY!
Any cool ideas? Please share because this girl likes to eat.