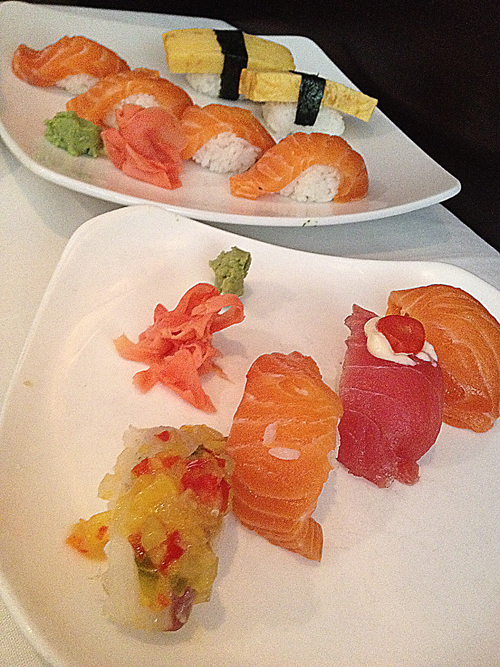 Jimmy Wan's is a Pittsburgh favorite for a fusion of Chinese cuisine with a Japanese influence. Jimmy's is a casual fine dining experience from their contemporary atmosphere to their mouth-watering dishes. We eat here often and always try new things. Jimmy has never disappointed us.
They have two locations in Pittsburgh. One in Cranberry and the other in Fox Chapel. They have been in the area since 1985. We frequent the Cranberry location, and have yet to try the one in Fox Chapel.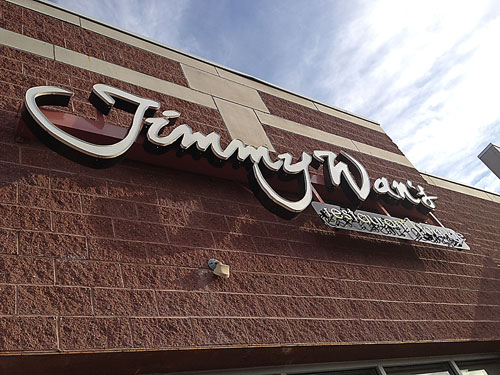 Shall we go in…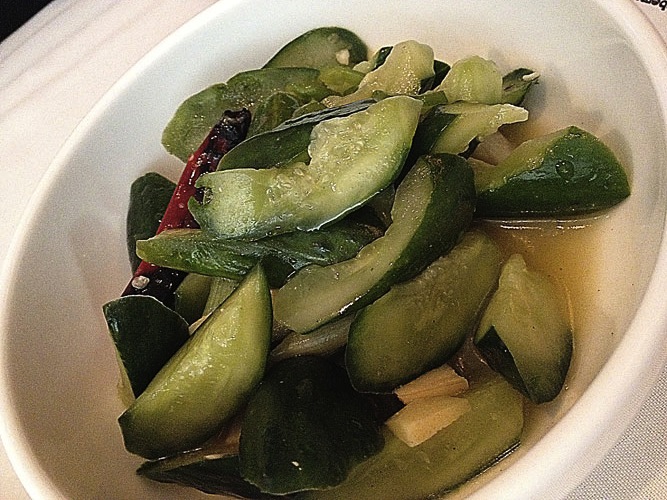 Cold Cucumber Salad with ginger and a hot spice of red chili peppers. Oooo so good.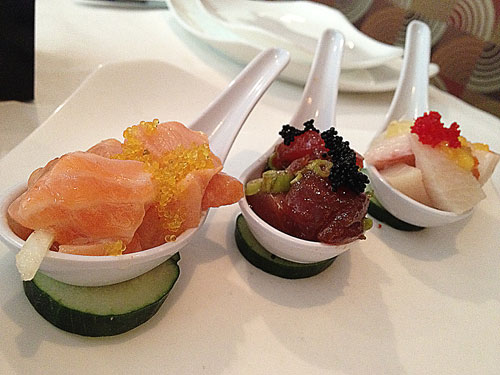 Tokyo Tar Tar. Salmon, Tuna, White Fish. The tuna was our favorite.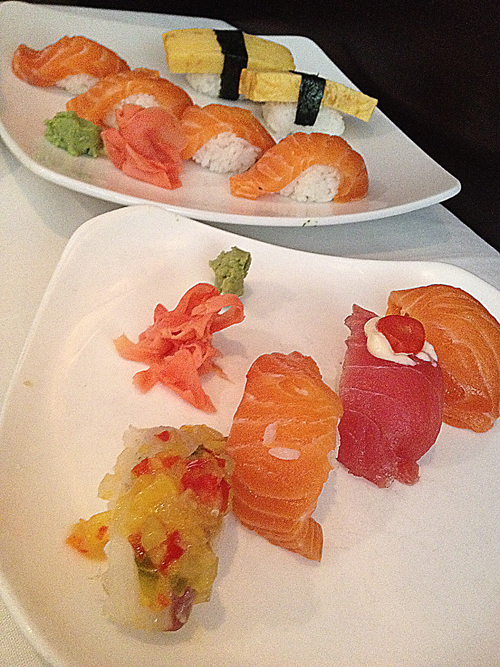 Jimmy Wan's sushi is like butter. It just melts in your mouth. Yummy!
Vietnamese Filet Mignon. Moan-worthy. This was the special, and we told the managers that they need to add this to the regular menu. By far our favorite EVER.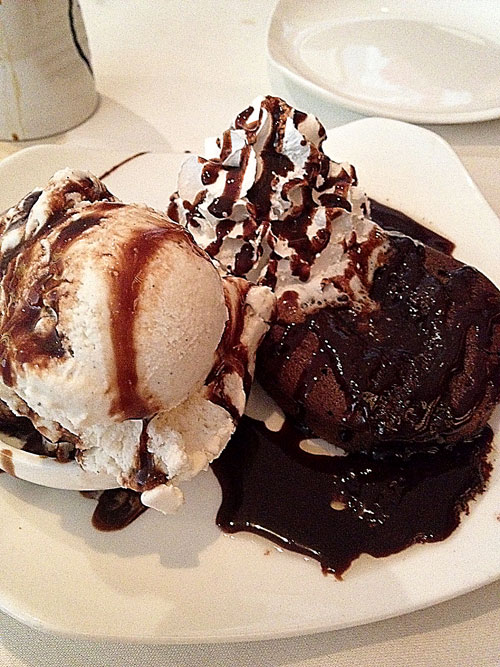 Molten Ghirardelli Cake. I'm not be into sweets, but the darkest Ghirardelli chocolate gives this cake a perfect balance. Oooooo.
Not only is the food delicious and the atmosphere relaxing, the service is top notch exceptional.
I highly recommend you get there if you can. Enjoy!

Related posts: