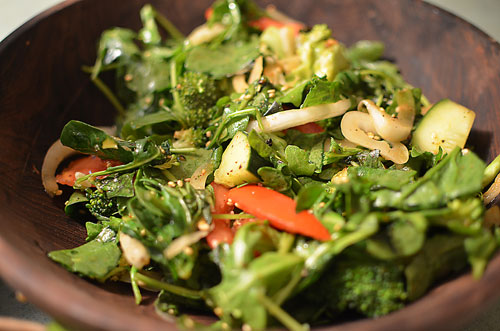 Since the girl likes to eat A LOT, she needs to watch what she eats. On occasion.
Actually, this healthy twist is a fully awesome alternative to regular store bought salad dressings.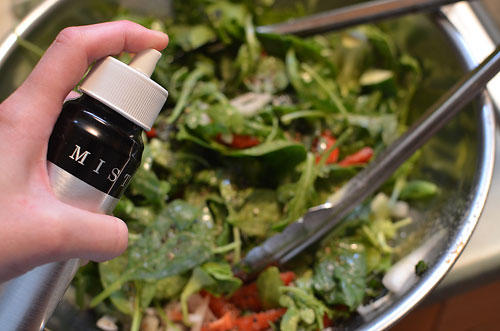 Put a few spritz on your salad using a Misto
with extra virgin olive oil. This will help hold the seasons to the leafy greens.
Every time I make a salad I try different greens to give it a variety in flavor. Especially, when we eat salads just about every day. For this salad I used:
Spinach
Plum tomatoes
Baby arugula
Fresh basil leaves
Sweet onion
Cucumber, skin on
Toasted sesame seeds
I always have a bag of toasted sesame seeds in my cupboard, and add it to many dishes. Sesame seeds give a great peanut'y crunch to your food.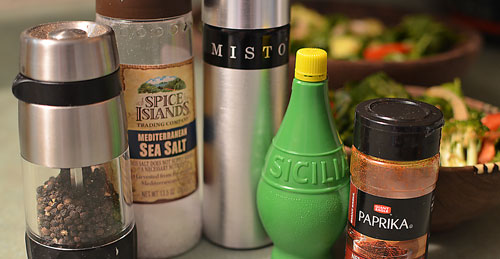 For the dressing I just use spices in my cupboard. I also change the spices for each salad to give it a different flare. For this salad I used:
Crushed sea salt
Fresh cracked pepper
Paprika, a few dashes
Lime juice, a few squirts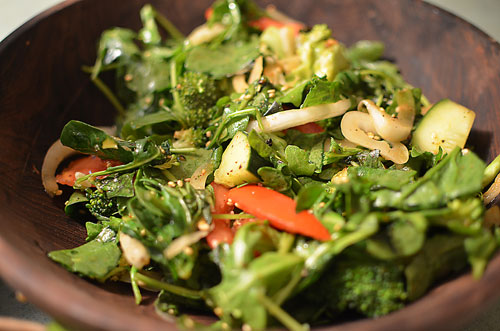 Misto
your greens, sprinkle on the spices and toss. That's it!
I highly recommend you play around with your spices. It's lighter and gourmet.
What are your favorite spices? Please share because this girl likes to eat.

Related posts: