Del's is located at 4428 Liberty Avenue in the Bloomfield section of Pittsburgh, Pennsylvania. Del's Italian Restaurant is owned by third-generation Delpizzo family. They have been on Food Network's Restaurant Impossible. Seems that Del's is pretty famous, and I can't believe I've never heard of it.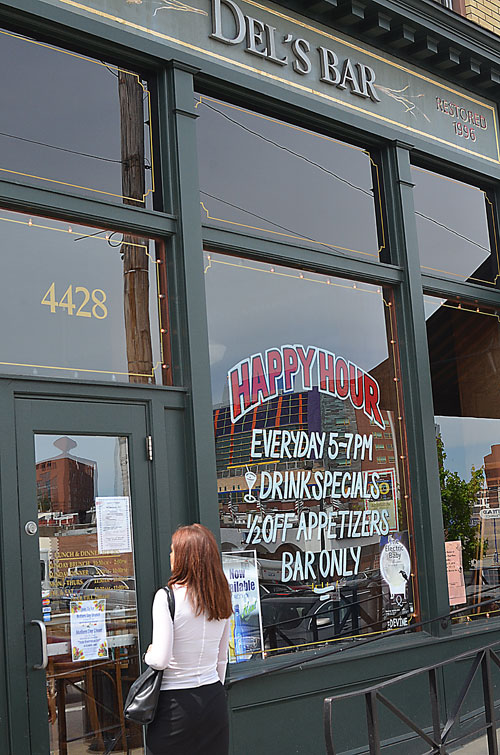 Last week, a few of us went for their lunch buffet. When you first walk in, you think it's small, but it continues from one room to the next. Each area has a different look. We are greeted by our waiter, Rocco. Rocco ROCKS! Loved him. He pointed out a flyer on the table talking about Restaurant Impossible. The reruns are on April 28 and 29, 2012. My DVR is set.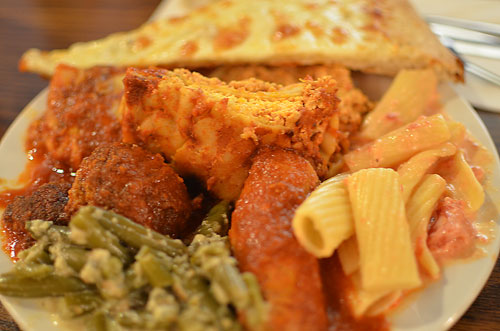 Why is it when you eat at a buffet, you feel the need to pile it on?
Being a bit of a germ-a-phobe, buffet's can make me quiver. However, I talked to my inner self and said, "Self. It's $7.95 all you can eat Italian food." – I got over it quick. You can order off the menu if you can't handle it, but it's $7.95. Unheard of.
The buffet had lasagne, meatballs, chicken parm, fish, hot sausage, a few different pastas, pizza, green bean Alfredo, and salad. I skipped right over the salad and went straight for the heavy. I tried a little of everything. If you've been reading my posts, then you know that Italian food using red sauces have to be really yummy for me to eat it. Well, I loved their lasagne. Delicious.
A big meatball fan – Del's meatballs are pretty good. Still, my favorite meatball is Monroe Hotel in Butler.
Rocco told us to make sure we try their green bean Alfredo. I'm glad I did. Yummy!
The fish was nom nom too. It had a lemony taste in the breading. Perfect.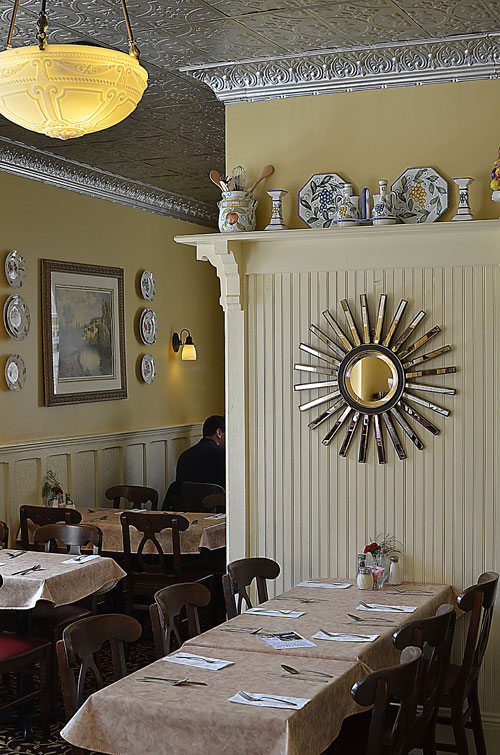 On their excellent customer service…
As I mentioned, each room has a different look. My friend Wiv, loved the butter-cream color of this room. She inquired with Rocco for the name of it. Rocco brought out the owner. The lady was super sweet. She said that she might still have some paint upstairs and would check on the name. A few minutes later…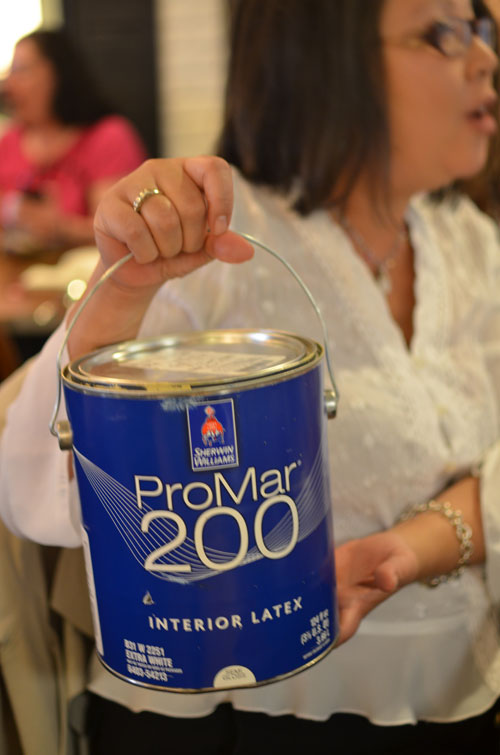 She gave a can to Wiv to take home and use. Now that's what I call a doggie bag.
I highly recommend trying Del's. Great customer service. Fun staff. Good food.
We did not have an issue with parking, but I could see it being a problem during rush hours.