Here's a great cork tip from one of our readers Valerie Lans.
This will save you lots of cashola.
Those that know me know I like to enjoy a glass or two of wine when dining out. So, I did the math…

Two glasses of wine for me can cost $14 (at least). Plus, two for my dinner companion. That equals 28 big ones. Forget buying by the bottle, which starts at $30. My tip is take your own bottle.

Most places are happy to just charge you the cork fee. which is about $2 per person. Call ahead before you go and see if they will allow you to bring your own bottle. You would be surprised how many restaurants actually allow it.

We enjoyed a lovely dinner last night at the Cheesecake Factory. I called ahead and they charged $10, and I took my $9 bottle of wine. There you go! $$ SAVINGS $$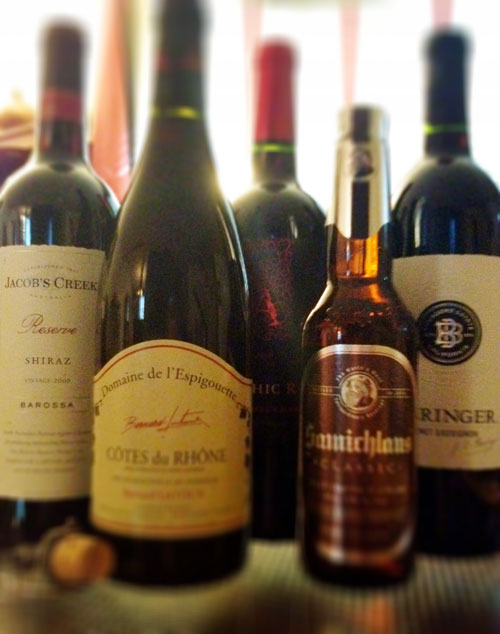 Well, I'm not a wine drinker, so I called up my local Cheesecake and asked, "Does the cork fee include beer?" Amazingly, it does! If it's a beer they do not have in stock, or if it's a special occasion, bring it in and talk with a manager. They will set you up. Keep in mind people, you can't carry in a case of beer. Keep it classy…
I also believe they will waive the cork fee. All you have to do is ask.
Thanks Val for the great tip. I did not know that liquor license establishments would allow this, nor did I ever think to ask. You ROCK! And, a SHOUT OUT to The Cheesecake Factory for excellent customer experience.
Do you have cool ideas? Please share because this girl likes to drink.
Thanks for reading.