Moan-worthy! I was doing a little dance in my kitchen when I was done. Soooo nom nom. – Words can't even begin to explain it. I was so excited that when Glen was done exercising, I shoved a cupcake in his face saying, "TRY THIS."
If your reading my blog, you know I'm not a baker. I'm more a salty and spicy kind of girl. However, if you mention beer in a cupcake, I'm definitely going to try it.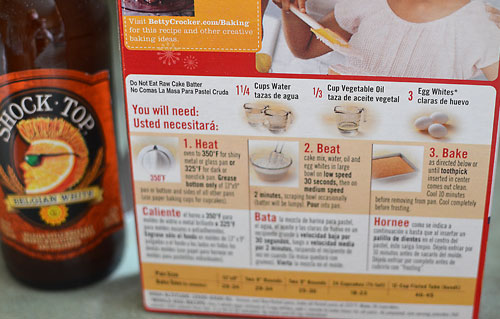 There are all kinds of beer cupcake recipes out there if you just Google it. I, however, can not begin to tell you that when it comes to baking sweet nothings, I screw up some part of the recipe. I'm not sure why. I just do. It makes me sad inside.
Anyhow…
I'd like to think that I simplified a complicated recipe. Go buy a box of Betty Crocker white cake mix, and follow the instructions on the back. ONLY – you will replace the water with an orange-citrus Belgian white ale. You can use Bluemoon, the popular choice, but when I was shopping at my local beer emporium, 1 For the Road, they recommended I try Shock Top. I just love saying, "Beer emporium." It just makes me tingle, and I absolutely love having one close by. Pennsylvania needs to bend the laws to allow more establishments to sell beer by the bottle. There is no fun in buying 24 bottles of the same beer. Sorry! A little rant. Back to the recipe…add in the zest of one large navel orange. It gives it a boost in flavor and color.
Not good with separating the egg whites? Neither am I. Get some All Whites by Crystal Farms.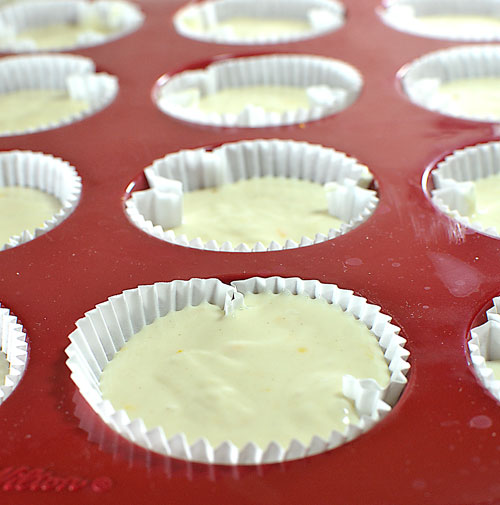 Pour in your batter 3/4 full – allow for the cupcake to swell up. Put in your already preheated oven by following the box instructions. The box says 18-23 minutes, however, mine took about 25 minutes. So, make sure to keep checking it with a toothpick.
While your cupcakes are brewing…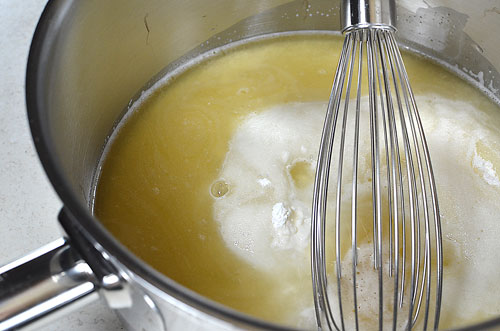 Start your frosting.
Now for the topping, I'm pretty picky. I followed an old recipe I had on hand that is perfect.
This takes quite a bit of time. I suggest using a standing mixer, so you can do other things, and your arms don't get tired.
Start beating 2 egg whites, 1 teaspoon of vanilla, and 1 tablespoon of orange juice. Mix for 10 minutes until soft and fluffy.
While that's mingling…
In a saucepan, mix 1 cup of sugar, 1/3 cup of Belgian white ale, and 1/4 teaspoon of cream of tartar. Cook on medium heat until…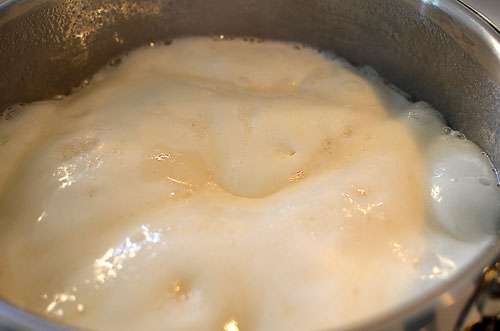 Nice and bubbly. Doesn't that just look like a fluffy cloud of all things heavenly?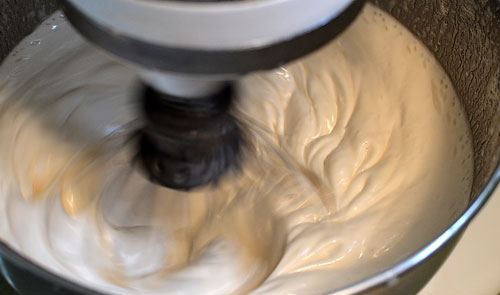 Slowly add hot sugar mixture, beating continuously for another 10 minutes until it's so stiff that you can't get it off the spoon without serious effort. – Exactly like marshmallow creme.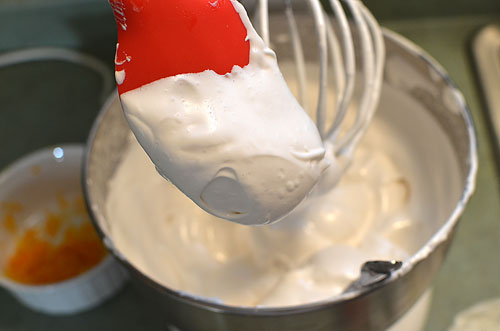 The batter is easily manageable for the not so neatly creative bakers. I love this frosting because you can scoop and top allowing each cupcake to look divine.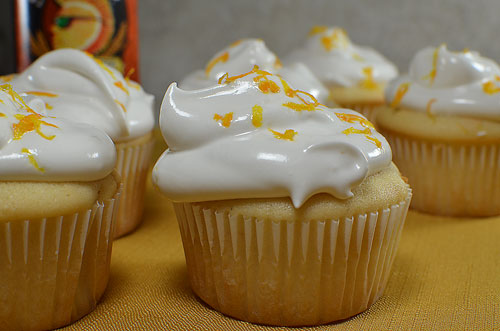 Take the zest from another large navel orange for garnish. Serve with a Belgian White Ale. Done and delicious!
See! I suck at this and it looks awesome. If I do say so myself.
I had a few parties this weekend, so I doubled the recipe. It really didn't take me long to prepare and bake; all the while taking pictures.
Tip: Keep these bad boys refrigerated. The frosting will start to melt on you, not to mention, it has egg whites in it.
Have any cool cooking tricks, let me know because this girl likes to eat.
Thanks for reading.