My fellow foodie and niece, Nicole, and I, are big brunch peeps. We love our cocktails, and food. We are definitely related. Nicole mentioned that we need to hit up Park Bruges Café located in Highland Park area of Pittsburgh.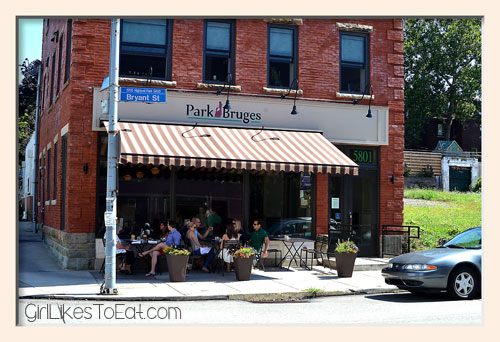 If you visit Pittsburgh, you need to get there. If you live in Pittsburgh, and haven't tried it, you need to get there. It's a popular place for brunch, and they do not take reservations. You may have to wait for a seat, or eat at the bar. Tip: Arrive early; before they open at 11:00 AM. You'll be seated pretty quickly.
Nicole and I always try to order several things off the menu to split.  It gives us a wide variety of their flair. Their brunch menu is pretty big with lots of options. If you're indecisive, you're screwed. Another reason to share your food. They also have great brunch beverages.  We ordered from their Prix Fixe Brunch menu for $20-24 per person. You get a choice of entree, side dish and beverage. Nicole ordered their Omelet of the day.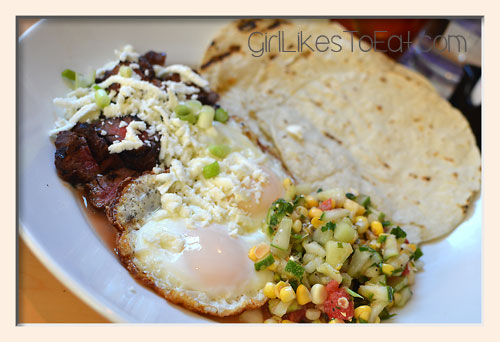 I had the baked eggs in chili verde; green chillies, pulled pork, chipotle crema topped with two poached eggs and fresh tortillas. I'm not a fan of poached eggs, but my mouth watered with every bite. We also munched on a few must-have side dishes that included potato gratin and smoked, apple bacon. The portions are large, so be prepared to take food home.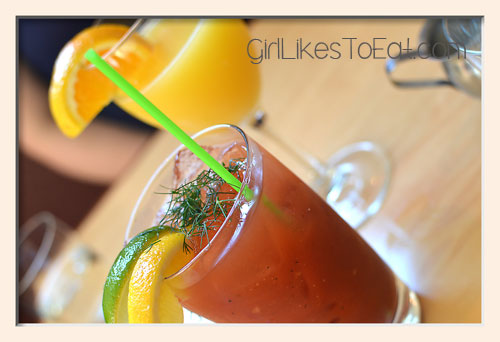 To wash it down, we had the house mimosa and a Bloody Mary, both satisfying.
According to  Yelp reviews, the mussels are fantastic, and they have a long list of craft beers with some hard-to-find selections on draft. I will need to go back.
Overall, I'm a big fan. The food was delicious. The cocktails were refreshing. The customer service was exceptional. The atmosphere was contemporary and bright.  Pleasing all my senses. Park Bruges is making my Pittsburgh Favorites list.
Park Bruges and Point Brugge are owned and operated by the same people. I've never been to Point Brugge, but I will need to try it out in the near future. Nicole, when can you go?
Have you been there? What do you think? Shoot me a message.