What can I say? The Porch is amazing. Before you even read my post, I recommend you get there and experience it for yourself.
The Porch was recommended by my niece, but I was a little apprehensive about it. I had heard that it is, "College student food." So, I'm thinking burgers, noodle soup, and french fries.  – The Original Hot Dog Shop (aka The O) kind of food. It is centered in college town of Pittsburgh, but I would not call this student food. It is affordable, but I don't think students eat that well. I consider this casual fine-dining.
The Porch opened in November 2011. When I first walked up to the newly constructed building, I was transported in by its open window design and contemporary style. The Porch is located at 221 Schenley Drive, Pittsburgh, PA. The building gives Schenley Plaza a facelift.
My niece and nephews Birthdays are all within a month of each other, so I decided to take them out to dinner to celebrate. And, mostly to spend much needed quality time with them. I hope you enjoy our celebration…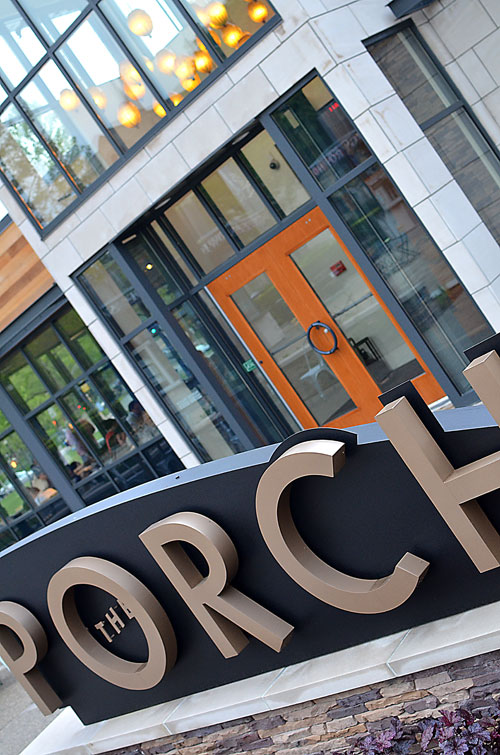 It was about 6:30 on a Saturday, the beginning of prime-time dinner hour. I was a little concerned there might be a wait. The Porch does not take reservations, however, they promote on their web site a wait list. You give them your cell phone number and The Porch will text you when a table is ready. They also post on their site the average wait time, so you can use your smartphone to check before even getting there. We walked in the door and was greeted by our friendly hostess and was seated.
They also have outdoor seating, and the side walls (garage doors) open up to the plaza. Once the weather gets warmer, I'm going to have to plan a lunch outing with my co-workers. They are going to love this place.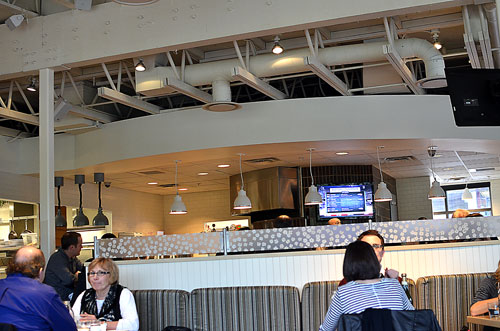 The interior is very clean and environmentally green. The windows surround The Porch filling the room with warm natural lightening.
The kitchen is partially opened to the dining area. The sound does not interrupt your experience. From the outside you can gaze into the kitchen from the big picture window; lined with fresh baked bread and homegrown spices.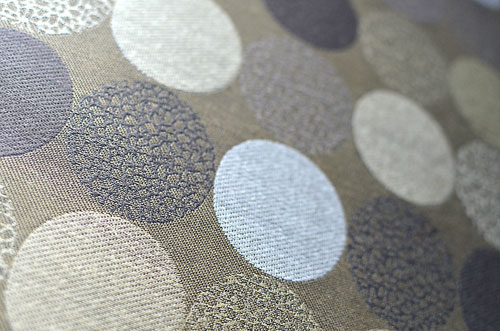 I really appreciated the style. You are surrounded by cool elements that are soothing to your sense of sight.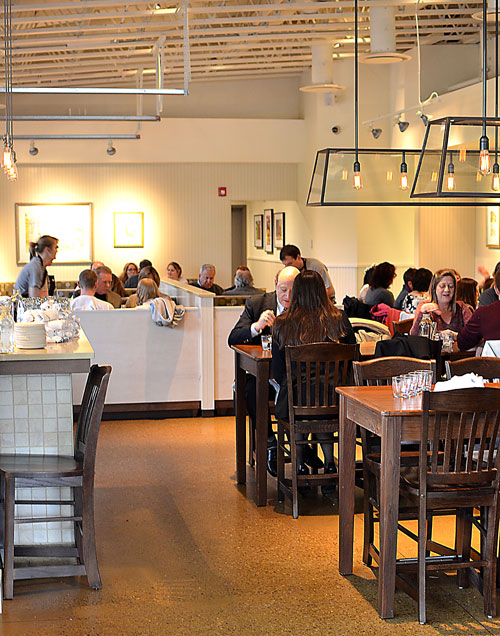 About the design:
The Porch at Schenley is a final piece of the plaza's decade-long revitalization project. Created by Eat'n Park Hospitality Group, it is the first full-service restaurant in the area. Mark Broadhurst, director of concept development, wanted The Porch to have an "at-home" feel, so he called upon international design firm WD Partners, known for its environmental sensitivity, to create the building's green design.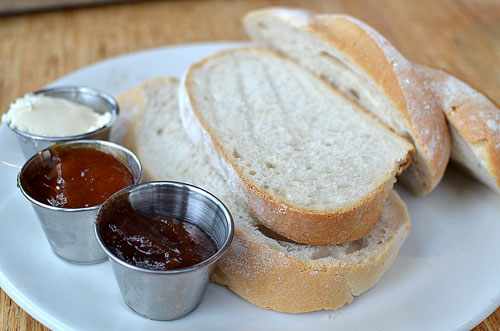 Homemade farm bread ($4) served with homemade honey butter and jams. The butter and jams were just the perfect touch of sweetness, and the bread was better than Mancini's. Shhhh.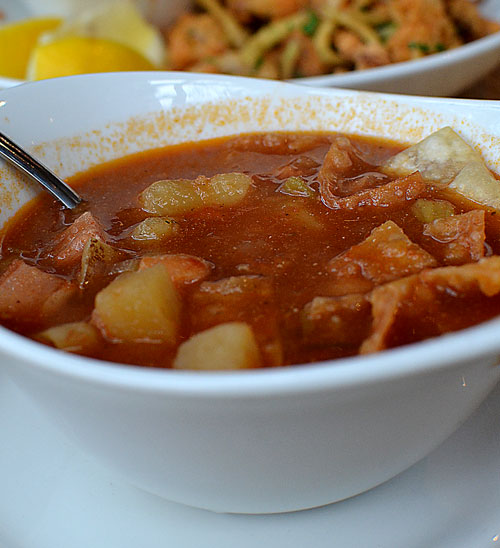 Alligator soup ($6). Odd for most, but it tastes like bacon. You thought I was going to say chicken, didn't you? Little chunks of potatoes, alligator, and Nicole said, "It's just like tortilla soup." You can't even tell you're eating alligator.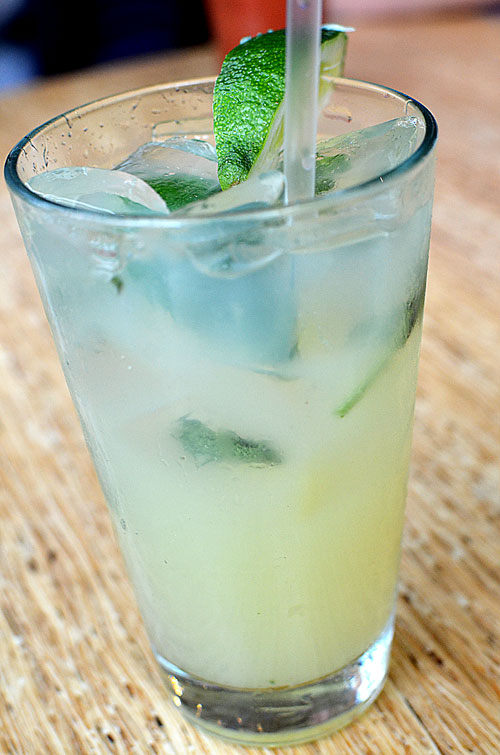 I of course had to have one of their specialty beverages. This bad boy is their Pineapple Sage Margarita ($8). The pineapple is so subtle, it tasted just like a regular margarita with sage. – Still very good, but I was expecting something different.
The Porch also has homemade seasonal soda; which was very tasty.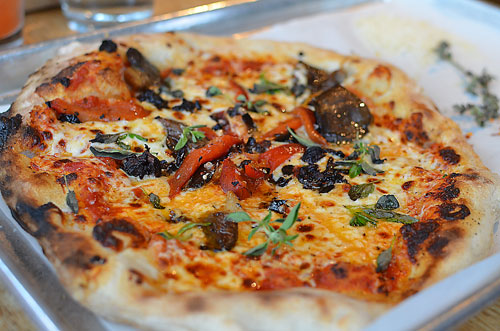 The menu has a lot of variety. It truly is hard to pick something. Thank goodness we had a party of four. We all tried to order something different. They have five different pies and we ended up with three.
This is the Verdure Al Forno ($11). Our tables favorite. The pizza has roasted mushrooms, roasted red pepper, oil cured olives and fresh oregano. By far the best fire cooked pizza I've had since my chef friend, Jess, cooked Glen and I a pie. Outstanding!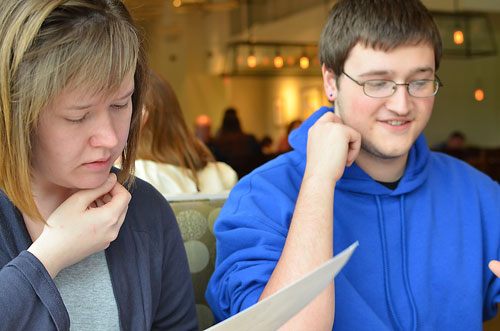 Nicole and Brandon trying to decide what to get. We wanted it all. I think our waiter had to come back three times before we could decide.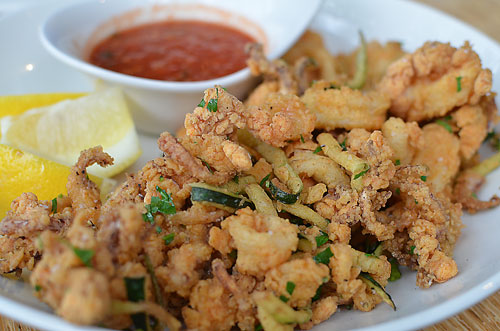 Calamari ($10) served with crispy zucchini and a spicy marinara sauce. Again, this was high on my list of bests.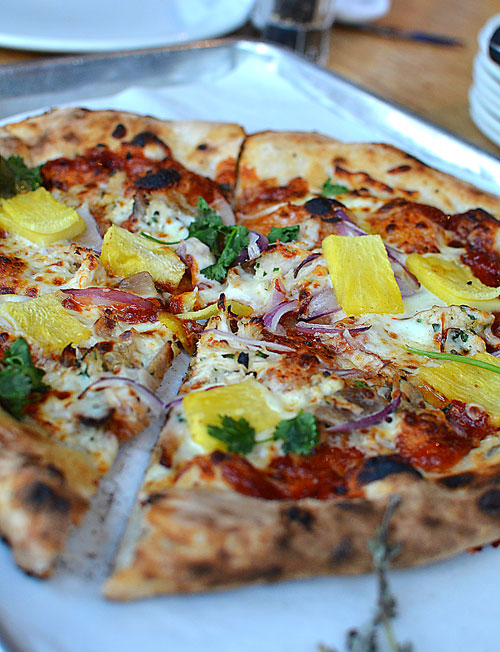 The BBQ Chicken ($12). This is delicious if you like BBQ sauce, but I'm not a fan. The pizza is topped with roasted chicken, red onion, pineapple, cilantro and drizzled with BBQ sauce. I'd really love this pie if they put the BBQ sauce on the side. – I'm sure I can request that next time.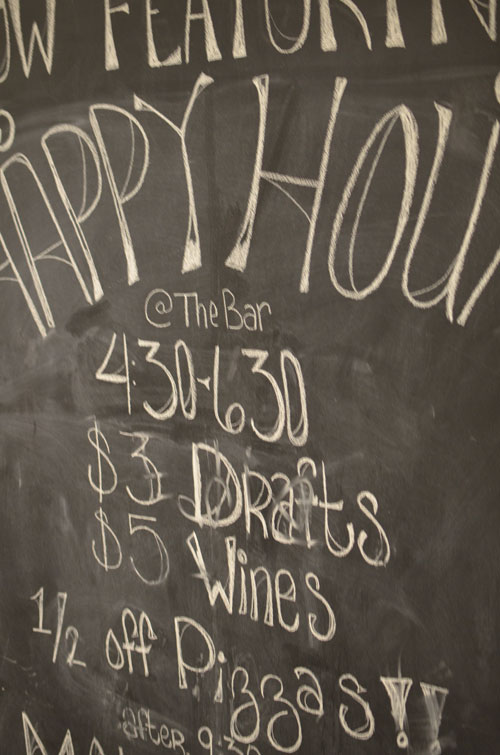 Who wants to join me for happy hour? $3 drafts! I'm there! Since I had a margarita, I'm not sure of the beer selection.
What? 1/2 off pizzas. I still need to try the Bianca: Fig jam, goat cheese, mozzarella, arugula, and truffle oil ($13). I'm thinking that the Bianca is going to be my all-time favorite.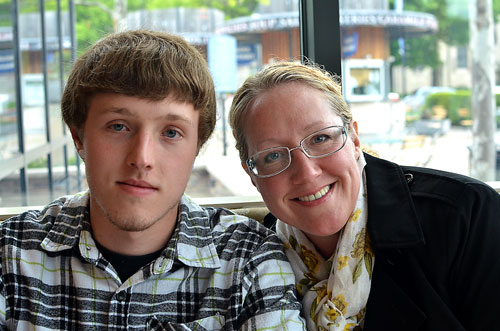 Dillon and me. I see a slight smile. He's still a teenager, so he's just learning.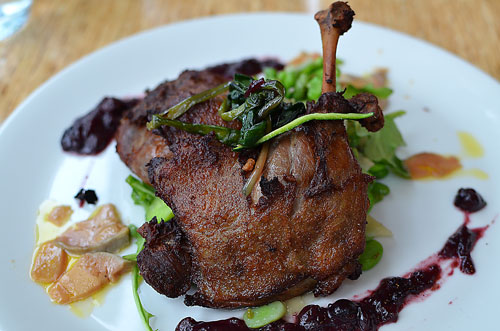 Can I do all caps here? THIS IS THE BEST DUCK. The best! Blown-away. We all agreed on this one. Duck Legs ($20) are charred ramps served on fava bean (a Hannibal Lecter favorite) salad, foie gras, and a blueberry-champagne sauce. All I needed was a nice Chianti. Demons sing.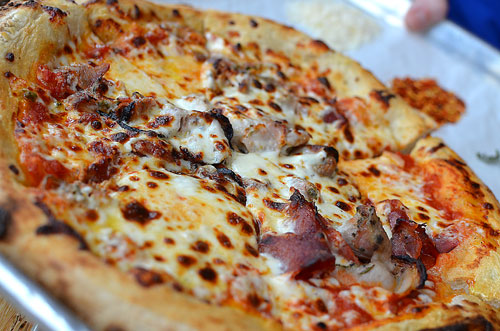 This is the Piggie Pie ($14). The pizza is topped with house-cured meats, mozzarella and basil. It faired well with us, but not our favorite.
Hats off to The Porch. We were blown away. Dillon walked away saying, "Wow! This was really nice. Thank you." I loved it so much that The Porch is the first restaurant making my "Pittsburgh Favorites" List. I will definitely be heading back again and again. – I want to try everything on the menu.