It's Saturday at 10 AM. Instead of coffee, I wanted to come up with a cool layered drink for July 4th. After trying to layer in a few liqueurs, I failed. I'm a drinker, not a bartender. Don't judge me.

After realizing it's now 10:30 AM, I couldn't pour it down the kitchen sink, right? I quickly thought, "It's Five O'Clock somewhere." Then, "Boom Boom Pow!" It may not be layered red, white and blue, but it tastes like sweet berries.
I'm not a 'fancy drink' kind of girl. As we know, I like my beer, and I had to come up with something fun.
You'll Need:
A tall glass with ice
1 shot of Smirnoff Whipped Cream Vodka
1 shot of Blue Curacao
1/2 bottle of Framboise beer (use the other half as a chaser)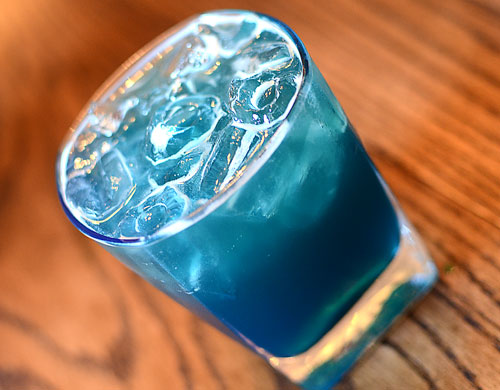 Instructions:
Stir and drink. Easy!
Since it's not layered, like I wanted, add a sparkler for garnish.
Side Note: The photo shows a small glass but it was 10:30 AM, after all.
If you try it, please share your feedback because this girl likes to drink.