This is a great sauce you can use on noodles or even green beans.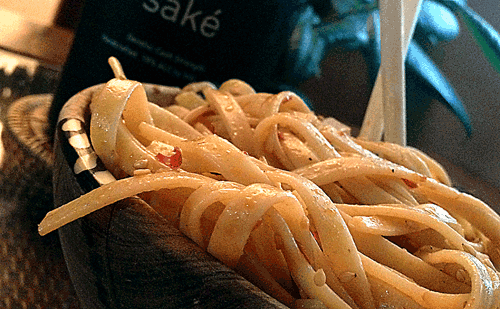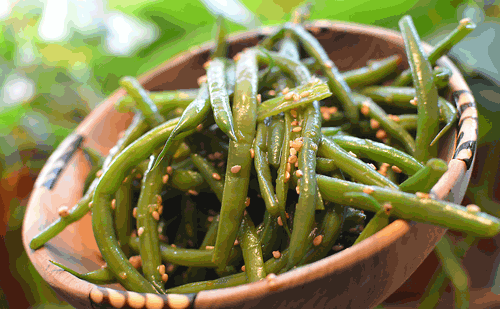 You'll Need
1 pound of fettuccine or linguini style noodles (or 2 pounds of french cut green beans)
4 tablespoons of roasted sesame seeds
4 tablespoons of sesame oil
1 tablespoon of Chinese chili paste (optional if you do not like the heat)
2 tablespoons of low-sodium soy sauce
4 large garlic cloves, crushed
Let's get started…
Green Beans
Using a medium size sauce pan, bring 1/3 cup of water (enough to cover the bottom of your pot) to a boil with some sea salt.  Add your green beans. Boil for one minute covered. Turn off burner and let it sit covered for one minute. We want to blanch the beans. This keeps the beans crispy.
Drain and rinse with cold water.
Noodles
Boil your pasta to your liking. I like it al dente. It usually takes six to eight minutes per pound of fettuccine or linguini.
Drain and rinse with cold water.
Sauce
While your beans or noodles cook, mix together the sesame oil, chili paste, soy sauce and crushed garlic.
Once your beans or noodles are ready, toss in the sauce and sesame seeds.
You can eat this warm or cold. If you serve it cold, chill for about an hour.
Easy, yummy and spicy. Just how I like my men.
#GL2E