The other day, a friend posted a yummy picture on Facebook of steaks. I was inspired to make a couple of steaks. Thanks Hector!
To me it's not natural to put anything on a steak other than it's own juices. However, I like beer. Need I say more? Steak is simple, but you need to spend a little more money on the better cut of beef. I've tried saving money, going with a cheaper strip steak, but in the end, it's just not the same.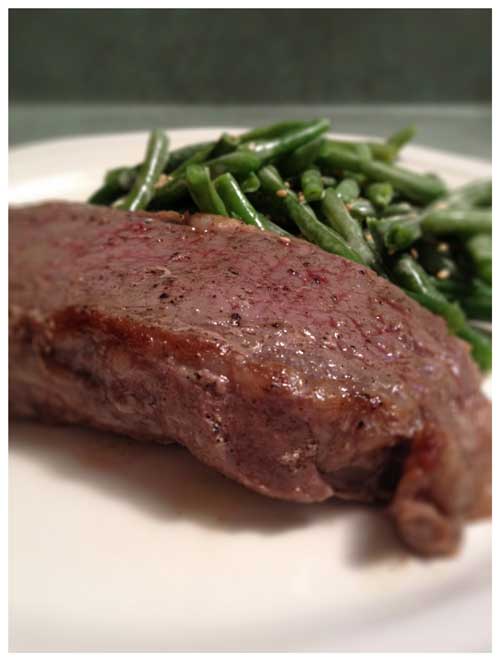 Take a Ziploc bag and toss in a couple of steaks, pour in half a bottle of Rogue Chipotle Ale. What do you suppose you do with the other half?  Guinness is another option. Hell! Any beer is another option. Let it sit in the refrigerator for an hour or two. The Chipotle Ale has a little bite, but I still add some fresh ground pepper and sea salt to the steaks when I'm ready to cook.
There's nothing better than a steak on an open fire, but the next best thing is a cast-iron skillet. Toss the steaks and juice into the skillet and broil to your liking. I like my medium rare; cooking it about 3-4 minutes on each side. When ready, pull the steaks out, and let the steaks rest for five minutes in the skillet. This is very important. The steaks start to seal in their yummy juices.
It's moan worthy! Especially, if you serve it with another bottle of ale.
Please share your ideas because this girl likes to eat.

Related posts: