Off to the homestead for some family fun this Easter holiday. I already made my Stuffed Pepper Soup for my sister's brunch, but after trying this delectable dip, I had to put it on my list of what to bring. Oh so yummy!
Last week, we had a work party and my friend Kimberly made a brie dip using 8 oz. of brie, 8 oz. cream cheese and a stick of butter. Real butter. None of that fake crap. We were in heaven thinking about all the yummies we could add to it.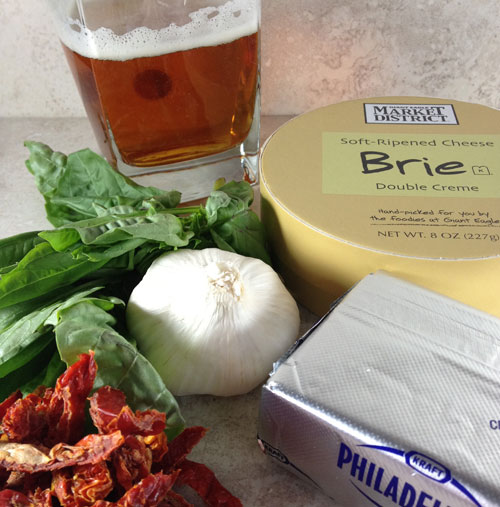 I decided to add basil, garlic, sun-dried tomatoes, and of course, beer.
Everything tastes better with garlic, butter and beer. And, the smell of fresh chopped basil is so divine that I could chop it up all day long.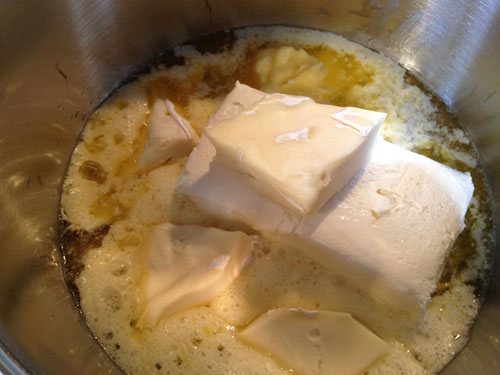 First, take your butter, cream cheese and brie (skin removed) and toss it in a pot. If you have a fondue pot, use it. However, since I'm traveling, I decided to do this stove top, and add to my fondue pot once I arrive at my sister's.
Let the cheeses and butter melt together while helping it along with a whisk on a low-medium heat.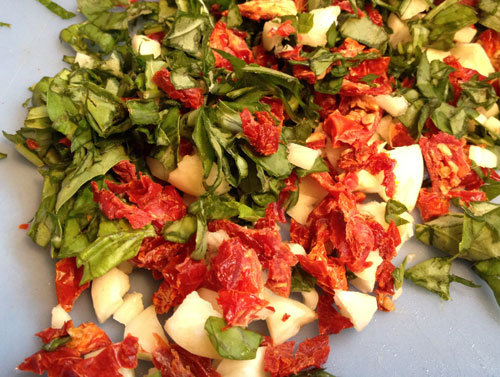 Chop it up!
I used about 4 garlic cloves, a bunch of basil (about 5-10 leaves), and a small handful of sun-dried tomatoes. I fuse it all together and chop. Stir it in with the melted cheese.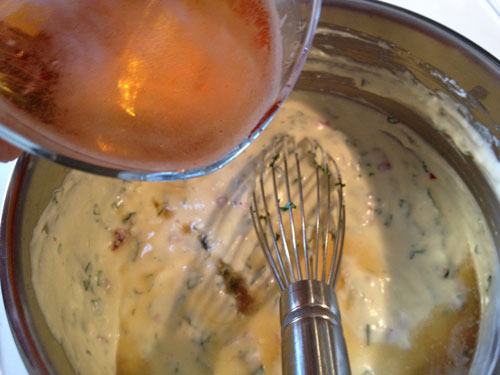 Now for the fun part. Make sure you save some for the recipe.
Whisk in a little beer at a time. You do not want it too thin. I used about 1/2 cup of Samuel Adams Boston Lager.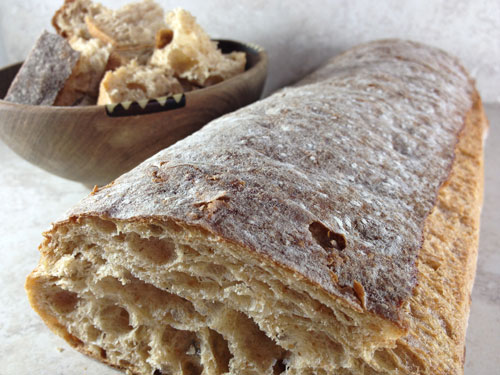 Cube it up!
Buy your favorite crusty bread and cut into perfect, little dipping cubes. I used a wheat Ciabatta bread. I love all the nooks. Better to soak up all that yummy cheesy goodness. You could also dip pretzel rods in it, cooked chicken, even strawberries. Do whatever your heart desires.
That's it!
If you try it, let me know what you think. Especially, if you add in different ingredients because this girl likes to eat.
Thanks for reading.

Related posts: